ImPACT™ Neurocognitive Testing
ImPACT™ is a computer-based program that tests multiple aspects of brain function. Athletes, especially those involved in contact sports who are susceptible to concussions, should have a test before the season begins to establish a baseline. If they sustain a head injury, they should be retested. This gives athletic trainers, physicians and other health care professionals a comparison to determine if it is safe for the athlete to return to play.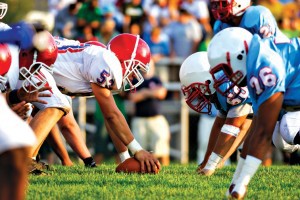 This testing is used by the National Football League, National Hockey League, Major League Baseball, various Olympic organizations, colleges, universities and high schools worldwide. Virginia state law does not require this testing, but it recommends it.
What To Expect On Test Day
Testing is managed by our Certified Impact Consultant Physicians, specially trained physical therapists and athletic trainers,
Testing will take place in our computer lab, free from distraction.
Testing lasts about 45 minutes.
Results are saved and accessible to physicians and athletic trainers as a baseline to be used in the case of a head injury or concussion.
After sustaining a concussion, athletes should retake the test, to help make decisions about treatment and when it's safe to return to play.
To find out about Concussion Rehabilitation or ImPACT™ testing in your area, please call (757) 561-3431.