Laser Timing System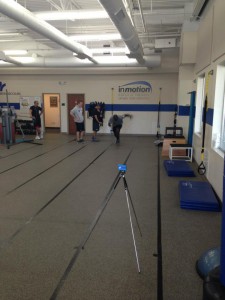 Lasers aren't just used for special effects during the half-time show. Our laser Brower Timing System is the most accurate timing system for sports performance training available on the market. Designed to help high-level athletes achieve those fractional improvements in their performance, this sophisticated technology allows our sports performance team to capture track and field timing and sprint timing with millisecond accuracy.
To capture the time of a sprint, a pressurized switch triggers the timer as soon as a client's hand or foot disengages the starter. Accurate to the thousandth of a second, the Brower Timing System measures timing, speed, counts repetitions and can also input data into memory. All of the information is delivered wirelessly to our sports performance coach's hands.
By allowing our team to get more true measures for all our high level athletes, this timing system helps our experts train Football/Combine, Track, Basketball, Baseball, and a variety of other athletes to be more faster and competitive.
It's the engineering behind the muscle, the science behind our training.  And this technology can be partnered with our Dartfish video program, a high-speed video camera that breaks down an athlete's motions (running, swinging, swimming) to help correct movement inefficiencies and prevent injury.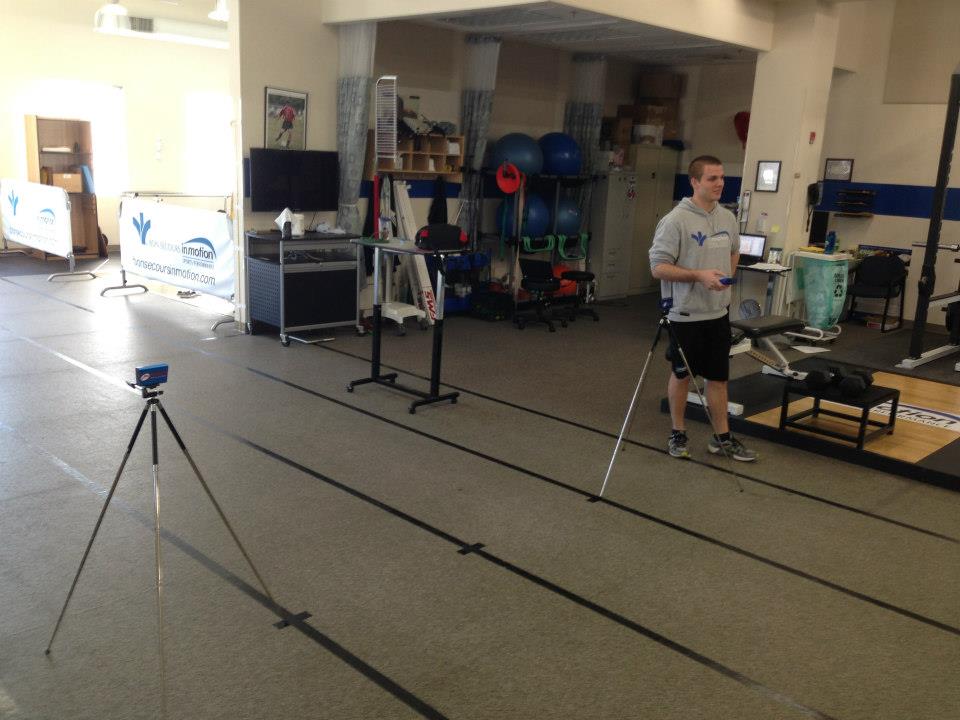 Our Locations
In Motion at Boo Williams Sportsplex
5 Armistead Pointe Parkway
Hampton, Virginia 23666
(757) 224-4601
View map and get directions
In Motion at Chilled Ponds
Chilled Ponds Ice and Turf Sports Complex
1416 Stephanie Way, Suite A
Chesapeake, VA, 23320
(757) 391-7676
View map and get directions.
In Motion at Healthy Way
Bon Secours Health Center at Virginia Beach
828 Healthy Way
Virginia Beach, VA 23462
(757) 463-2540
View map and get directions.