Julie Blandin, PT, ATC, CSCS, PRC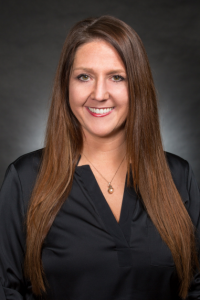 Julie's expertise bridges the gap between rehabilitation and performance. She focuses on holistic approaches to injury recovery, management, and prevention and she understands the continuum of care associated with treating athletes. Her research and quest for continual clinical expertise helps Bon Secours's In Motion clinicians stay on the cutting edge, allowing patients and athletes to get the most specialized care and innovative treatments.
As the Peninsula's Program Manager, Julie supports the clinical supervisors and their teams, recognizes areas for internal clinical improvement, and develops plans for implementing them. She sets high standards for clinical excellence and team engagement to allow Bon Secours In Motion Physical Therapy to be your best choice for physical therapy on the Peninsula.
Julie is best known for her work with the Postural Restoration Institute® (PRI). She has specialized in their approach of physical therapy and is the only certified therapist in the Hampton Roads region. She is one of 5 for the entire state of Virginia that has achieved this specialization. Postural Restoration™ is an integrative and holistic form of physical therapy that encompasses the entire body. Its main focus is on identifying and correcting postural patterns, asymmetrical imbalances, and respiratory dysfunction that can lead to musculoskeletal pain patterns.
Julie is originally from Pittsburgh, PA and currently lives in Virginia Beach with her husband.