Best Equipment for Home Physical Therapy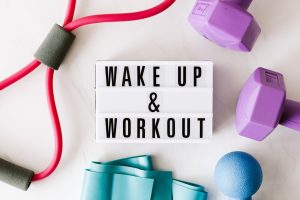 As the coronavirus continues to spread, you may be limiting trips out, even to physical therapy. Fortunately, with the help of your physical therapy, you can design a home therapy plan to help you maintain your progress or continue moving toward your therapy goals.
While many exercises can be completed without any equipment at all, you might also benefit from home equipment such as:
Resistance Bands
Resistance bands can be used in tons of exercises to help you safely build up strength and even help you stretch more effectively. They are also inexpensive and take up little space in your home. You may start out with a smaller resistance band, but can easily purchase larger resistance bands as you build up strength. Resistance bands are also safe to use on your own.
Massage Balls, Sticks and Rollers 
While there's no perfect replacement for your physical therapist's trained hands, you can still massage tight tissue at home with the help of massage balls, sticks and rollers. These devices help you pinpoint tight connective tissue, muscles and more to provide gentle, concentrated pressure. Like resistance bands, this equipment is relatively inexpensive and takes up little space.
Talk to your physical therapist about which equipment is right for you and how to properly use it.
Exercise Balls
Another inexpensive and versatile piece of equipment is the exercise ball. Exercise balls can be used to improve balance, core strength and posture. Your physical therapist may recommend that you use exercise balls near a wall or somewhere where you can hold onto something else. Always follow your physical therapist's instructions when using an exercise ball.
Recumbent Bike
You can also invest more money in larger pieces of exercise equipment like bikes, treadmills or Nordic tracks. Recumbent bikes are especially good for people experiencing neurological difficulties like Parkinson's disease or a stroke. They put you in a safe, reclined position while allowing you to build up leg and arm strength. 
At Bon Secours In Motion, our physical therapists are dedicated to your health and safety. If you don't feel comfortable attending physical therapy sessions during this time, talk to your therapist about options for home workouts and exercises. When you are ready to return to physical therapy, contact Bon Secours In Motion today to schedule your appointment.