Concussion Management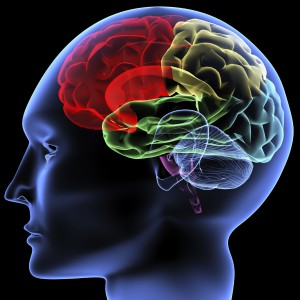 The Centers for Disease Control and Prevention estimate that 1.1 million people are treated for traumatic brain injury in the emergency department each year. The majority of these injuries occur during sports or recreational activities. Individuals 5-18 years of age account for 65 percent of these visits.
For our purposes, a concussion is defined as a traumatic brain injury (TBI) caused by a blow or jolt to the head, face, or neck and results in altered functioning of the brain. Long-term effects of concussions are not fully known. It is generally accepted that multiple concussions may lead to long-term memory loss, psychiatric disorders and other neurologic disorders. More importantly, sustaining additional head trauma, while not fully recovered from a concussion, can be life threatening. This is commonly referred to as "second-impact syndrome."
Our Program
Not all physicians are trained in the most current concussion management practices. At Bon Secours In Motion, our Certified Impact Consultant Physicians, specially trained physical therapists, and athletic trainers will help get you back in the game. We will:
Develop an individualized rehabilitation program focusing on your specific injury.
Monitor symptoms to make sure you are progressing at an adequate rate.
Administer the ImPACT™ Neurocognitive Test. ImPACT™ is a computer-based program that tests multiple aspects of brain function. Experts recommend that athletes who participate in contact sports should have a test before the season begins to establish a baseline. Following a head injury or concussion, a player's brain functioning can be retested and measured to determine if it is safe to return to the game.
Determine when it is safe for you to return to your regular activities/sport. Before an athlete can return to full participation after a concussion, he/she should be cleared by a physician who is trained in concussion management.
Pricing
Individual and post-injury testing: $20 each
Group testing (more than five athletes): $10 each
To find out about Concussion Rehabilitation or ImPACT™ testing in your area,
please call (757) IM-SPORT (757-467-7678)
Please contact the location you would like to attend to confirm we offer this program.