Physical Therapy Programs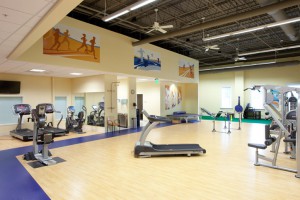 After an injury, surgery, or illness, "picking yourself up" can be more than a figure of speech. Once a physician has determined the damage, the focus quickly turns to putting you on the path to recovery of lost skills. That's where physical therapy comes in.
We offer innovative programs.
We know that reclaiming what's been lost is hard work. You need good people on your side. Our patients seem to think we do a great job. In 2007-08, they gave us a 97% positive satisfaction rating.
Free, plentiful parking
An appointment guaranteed within 48 hours of your call
Excellent physical therapy
Options in care: new technologies, holistic approaches, innovative programs
One-to-one attention between qualified therapist and patient
Patient Centered, Evidence Based physical therapy evaluation and therapy
Answers to your question of what is causing your overuse injury
We can facilitate the tissue repair process to achieve a correction of a problem or maximize the bodies ability to compensate for a injury.