Diabetes Awareness: 3 Things To Know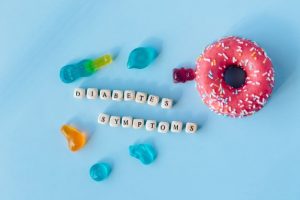 November is National Diabetes Month. Diabetes is a chronic condition that affects how the body produces insulin and processes blood sugar, or glucose. While advancements in medicine over the decades have improved quality of life for patients with Type 1 and Type 2 diabetes, this illness remains a health risk.
At Bon Secours In Motion, our expert Dieticians and therapists provide specialized counseling and nutritional planning for diabetic patients. Whether you are recently diagnosed or have lived with diabetes for years, we can bring you the tools to manage your illness and maintain a healthy lifestyle. Learning as much as possible about the disease is the key to proper management, and it is important to know family history as well as the early warning signs should you need to consult your doctor. 
Diabetes is more prevalent in minority populations. According to the Office of Minority Health, African Americans with diabetes have a higher mortality rate than Caucasian people with the disease (source: WFLA) Statistically, however, the American Diabetes Association reports that Native Americans and Alaskan natives rank among the highest percentage of patients at nearly fifteen percent. 
Nonetheless, diabetes can affect people of all ages, genders, and ethnicities.
Diabetes is becoming a top concern in the COVID-19 era. The coronavirus is impacting people of all levels of health, but those with diabetes should be especially careful. Various news reports reveal that in certain parts of the world, deaths among COVID patients with diabetes is on the rise. Higher glucose levels and increased insulin use are among factors listed as contributing to health complications among those with diabetes and COVID symptoms (source: Endocrinology Advisor)
A high percentage of diabetics are undiagnosed. According to the ADA, over twenty percent of American adults with Type 1 or Type 2 diabetes are not diagnosed. Furthermore, there is speculation that diabetes is commonly underreported as an underlying cause of death among patients. If diabetes is part of your family's health history, it may be wise to consult with your physician about your risks. 
Patients with diabetes can contact their physicians for referrals to join our Diabetes Self-Management Education (DSME) and our Medical Nutrition Therapy (MNT) programs.