DIRECT ACCESS: Virginians have a choice on how to start their recovery.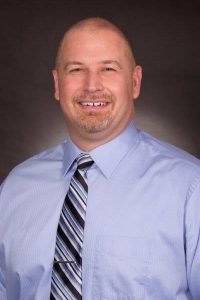 By Travis M. Jacques, MPT
Rehab Manager | In Motion Physical Therapy
Have you ever wanted to begin physical therapy for an injury but didn't have the time to fuss with getting a referral from your physician? You're not alone.
Bon Secours InMotion Physical Therapy is pleased to introduce our new Direct Access program. It allows certified Physical Therapists in Virginia to evaluate and treat anyone with an injury without the necessity of a referral from a physician.
Sounds great? It is.
Simply put, Direct Access allows the public to directly access Physical Therapy services without a physician's visit or referral. Available in 46 states and the District of Columbia, Direct Access has been shown in recent research to reduce the number of visits and overall cost for patients when compared to those referred by physicians.
Decreased visits decreased health care costs and the ability to go right to a PT to start your care … what's not to love?
So, how does it work?  It's easy.
Simply contact any one of our participating clinics and ask for an evaluation, making sure to state that you don't have a physician referral. We will ask you some follow-up questions about your insurance and primary care physician and set you up with an appointment with one of our Direct Access Physical Therapists.
Here's what you can expect: At your first appointment, your Physical Therapist will review your medical history and current symptoms, perform a physical evaluation and recommend a course of care.  This could include physical therapy services but also might include a recommendation to follow up with your primary care physician or even a specialist. We will also send your plan of care to your PCP or a designated specialist to keep them informed of your health status and overall progress.
In Virginia, you can receive physical therapy services for up to 30 calendar days without a physician's referral. After that, a physician referral is required.  But don't worry. We can even help you obtain that referral without much fuss as we strive to keep your physician in the loop for every step of the process.  We have found that most physicians appreciate the time and care we have put into getting you better and are willing to continue your care with us if the therapy exceeds 30 days.
Start your recovery today. Choose Direct Access.
Direct Access Physical Therapy is available at all Southside In Motion PT locations. Our Peninsula clinics will be accepting Direct Access patients very soon. Learn more about Direct Access at In Motion PT by clicking here. We hope to see you soon!