Health Benefits of Playing Sports Not Just for Kids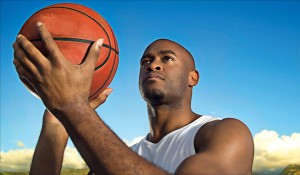 Many parents say playing sports helps their children mentally, physically and socially, but only one in four adults participate in such activities despite knowing the health benefits.
In fact, many adults were not playing sports or exercising at all, according to a recent poll conducted by NPR, the Robert Wood Johnson Foundation and Harvard T.H. Chan School of Public Health.
Health authorities are hoping that changes.
"Sports are a critical component of a healthy community. They help children and adults maintain a healthy weight, teach acceptance and teamwork, and expand opportunity for children living in poverty," said Risa Lavizzo-Mourey, MD, President and CEO of the Robert Wood Johnson Foundation. "This poll indicates that we must continue to encourage children to play sports, but just as important, we must find ways to keep adults engaged in sports in order to maintain health and well-being."
When parents were asked about the benefits that their middle school or high school aged child gets from playing sports, more than 80 percent of parents said the activities help physical health and learning about discipline and dedication.
Nearly 75 percent said youth sports help their children mental health, too.
Of the adults who still play sports, more than half said it helps reduce their stress while improving their mental and physical health.
"When adults play sports, it's about competition, personal satisfaction, and health," said Robert J. Blendon, Richard L. Menschel Professor of Health Policy and Political Analysis at Harvard T.H. Chan School of Public Health. "More than one in five adults who play sports do so for health-related reasons, and it's a priority in their lives."
Men are more than twice as likely as women to play sports, according to the poll.
The top five sports played by men include: golf, basketball, soccer, baseball/softball, football and running or track. For women, the top five are: running or track, baseball/softball, tennis, volleyball and swimming.
About half of adults polled said they exercise regularly at a vigorous or moderate intensity level. Their motivation is to improve their health, stay in shape or lose weight. The most popular forms of exercise were walking, aerobics, running or jogging, weight lifting and biking.
"Despite the known health benefits of sports and exercise, more than 40 percent of Americans haven't done either in the last year," Blendon said.
+ Learn about Bon Secours Sports Performance programs to help prevent injuries and improve athletic endurance.
+ At Bon Secours Sports Performance, we help children build strength, athleticism and lose weight with our Youth Fitness Program. Our program also features a nutritional component, which is essential to living a healthy and active lifestyle.