In Motion at Harbour View, Suffolk
In Motion at Harbour View is a department of Maryview Medical Center
In Motion at Harbour View
Bon Secours Health Center at Harbour View,
Medical Arts Building
5838 Harbour View Blvd
Suffolk, VA 23435
Phone: (757) 673-5971
Fax: (757) 638-1943
View map and get directions.
Hours
Monday – Friday: 7 am to 7 pm
Closed Saturdays and Sundays
Convenient hours allow before and after work or school appointments.
As part of the Bon Secours Health Center at Harbour View campus just off the intersection of 164 and 664, In Motion at Harbour View serves Suffolk's booming Bridge Rd. corridor and is convenient to cities on both sides of the water. Chesapeake, Churchland, Western Newport News and Hampton, Isle of Wight and Carrollton are within 15 minutes drive.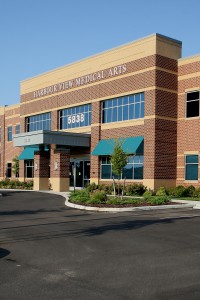 In Motion at Harbour View operates as a department of Maryview Medical Center.
Additional physical therapies or special programs:
Fitness and Wellness
Postural Restoration
Direct Access
In Motion physical therapy is now offering Direct Access. Our Direct Access program allows certified physical therapists in Virginia to evaluate and treat anyone with an injury without the necessity of a referral from a physician. For more information regarding direct access please click here.
Insurance Information
We accept most insurance plans and HMO's. Please call to find out if our practice is a provider of your insurance plan. For your convenience, we will be happy to file your insurance claim.
Save time and organize your important health information before you arrive. For your convenience, we provide basic forms, please complete them before your visit and bring them with you to your first appointment.
Staff
Jillian Howe, MS, CCC-SLP
Rehab Manager
Ron Wells, MPT, FMSC, CMTPT
Clinical Supervisor, Physical Therapist
Lisa Edwards, MSPT, CMTPT
Physical Therapist
Jonathan Compton, DPT, OSC
Physical Therapist
Amanda Catalano, LPTA
Physical Therapist Assistant
Zachary Pilkington, LPTA
Physical Therapist Assistant
Ashley Rogers, LPTA
Physical Therapist Assistant
Gopi Gatadi, DPT
Physical Therapist
Neha Likhi, DPT
Physical Therapist