Laura Carmines, PT, DPT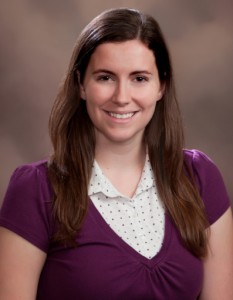 Areas of Specialization: Laura loves learning about the body and how it is all connected and being able to use that knowledge to help people. She has a wide range of experience with interests in orthopedic, neurologic and vestibular rehabilitation.
Laura is compassionate, energetic and has an eye for detailS. She has an empathetic strength where she can sense the emotions of those around her. Intuitively she is able to see the world through their eyes and share in their perspective. This strength helps her in understanding her patients and anticipating their needs.
Laura moved from a small farm town in Maine to Virginia in 2009. In her spare time she takes dance classes, horseback riding lessons, is active in her church and spends time with her friends and family.
Physical Therapist, PT, DPT
Bachelor of Science from Springfield College
Masters of Physical Therapy from Springfield College
Doctorate of Physical Therapy from Simmons College
Certified Clinical Instructor from APTA
Good help is me… "It is rewarding to be able to help someone and build a good relationship."