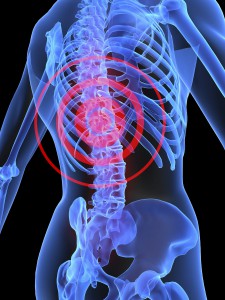 As residents in South Hampton Roads prepare to shovel out their walkways and driveways, it's important to consider proper form to avoid any back and neck injuries.
Shoveling snow sends many people searching for an ice pack. In 2012, more than 34,000 people nationwide wound up in their doctor's office or a hospital emergency room for hurting themselves while shoveling snow, according to data from the U.S. Consumer Product Safety Commission.
"Snow removal is high stress on the back if done incorrectly and is especially dangerous if you do not exercise regularly," said Dr. Steven Morgan, spokesman for the American Academy of Orthopaedic Surgeons. "Always proceed with caution when removing snow. If you have a medical condition, consider hiring someone or asking for help from friends, neighbors or family members to remove the snow."
Some of the injuries from snow shoveling may involve torn muscles and shoulder pain.
To help people avoid injuries, the AAOS recommends the following tips to avoid injury:
Push snow, instead of lifting it. If you must lift it, take small amounts and lift using your legs. Squat with your legs apart, knees bent and back straight. Lift by straightening your legs, without bending at the waist.
Do not throw snow over your shoulder or to the side. This creates a twisting motion that can put stress on your back. Instead, walk to where you want to dump the snow.
Clear snow early and often. Begin when a light covering of snow is on the ground to avoid having to clear packed, heavy snow.
Pace yourself. Take frequent breaks and replenish with fluids to prevent dehydration. If you experience chest pain, shortness of breath or other signs of a heart attack, seek emergency care.
Source: AAOS news release
+ Learn about the benefits of massage therapy offered at Bon Secours In Motion Physical Therapy and Sports Performance.