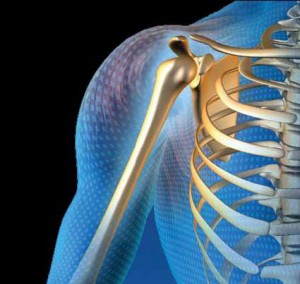 From lifting heavy objects and doing chores around the house to playing sports and exercising, many everyday activities put your shoulders at risk for an injury. As many people soon discover, shoulder injuries can make even simple tasks, such as getting dressed, extremely painful.  Injuries to the shoulder muscles, ligaments and tendons can take months to heal.
Fortunately, by protecting the shoulder joint, many injuries can be prevented, according to the American Academy of Orthopaedic Surgeons.
"Strengthening and stretching the muscles that support your shoulder joint can keep it stable and restore range of motion to help reduce the risk of injuries," said AAOS spokesperson and orthopaedic surgeon Brent Ponce, MD, who specializes in treating shoulder injuries.
Shoulder injuries send millions of people to the doctor's office every year. In 2010, roughly 16 million people sought help for a shoulder injury, according to a news release from the AAOS. Of these patients, more than 2.7 million were diagnosed with a sprain or strain of the shoulder and upper arm.
As the most flexible joint in your body, the shoulder is susceptible to instability and injury, according to the AAOS. The joint allows you to place and rotate your arm in many positions.
"If you suspect unusual pain in the joint, do not ignore it," Ponce said. "Seek professional care to avoid further damage."
The AAOS encourages the public to take steps to protect their shoulder joint.

Exercises to help strengthen the shoulder muscles include:
Basic shoulder strengthening
Attach a stretch band to a doorknob at home. Gently pull the band toward your body. Hold for a count of five. Repeat five times with each arm.
Wall push-ups
Stand facing a wall with your hands on the wall and your feet shoulder-width apart. Slowly perform a push-up. Repeat five times. Hold for a count of five.
Upper back/ shoulder blade exercise
Lie on your stomach with your arms by your sides. Gently draw your shoulder blades together and down your back as far as possible. Ease about halfway off from this position and hold for 10 seconds. Relax and repeat 10 times.
Source: AAOS news release
+ Learn how the physical therapy programs at Bon Secours In Motion can help you with shoulder problems.
+ Are you having shoulder pain? Know when it's time to seek a specialist.