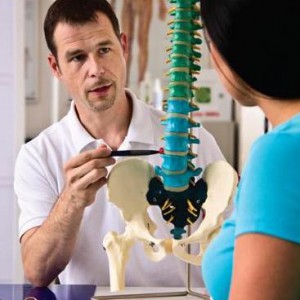 Today's students may want to lighten their load when they head back to school this fall. Last year, more than 24,000 people were treated in the hospital or at their doctor's office for injuries related to backpacks, according to the Consumer Product Safety Commission.
Nearly 40 percent of the injuries were for children ages 5 to 18.
"Backpacks are designed to distribute the weight of load among some of the body's strongest muscles," said Dr. Michael Wade Shrader, an orthopaedic surgeon and spokesman for the American Academy of Orthopaedic Surgeons. "But, when worn incorrectly, injuries such as strains, sprains and posture problems can occur. While some of these injuries can be minor, others can have a lasting effect on kids, and follow them into adulthood."
Numbness or tingling in the arms or legs can signal that a backpack is too heavy or fits poorly. Make sure to try readjusting the backpack or carrying some books to ease the load on the back.
The AAOS and Pediatric Orthopaedic Society of North America suggests the following tips to lower the risk of injury and improve comfort:
Use both shoulder straps. This helps distribute the weight. Adjust the shoulder straps so the backpack stays close to the back.
If the backpack is too heavy, try rearranging the items. Place heavier items low and toward the center.
Don't let children carry backpacks that weigh more than 20 percent of their body weight.
Children and adults should bend at the knees when lifting a backpack.
Store backpacks where people can't trip on them.
Students should drop off books at their locker throughout the day if time permits.
Only carry books that are needed.
Sources: American Academy of Orthopaedic Surgeons; Pediatric Orthopaedic Society of North America
+ Learn more about Bon Secours physical therapy programs. Our physical therapists help patients recover from all sorts of injuries.