Concussion Is Top Injury for Cheerleading, But Sport Relatively Safe, Study Finds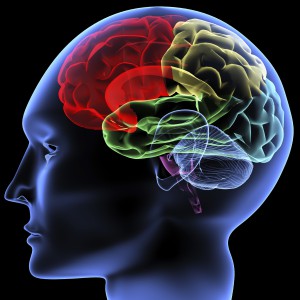 While cheerleading injury rates are lower than other high school sports, injuries that do occur – such as sustaining a concussion – tend to be more severe, a new study finds.
Concussions were the most common cheerleading injury accounting for 31 percent of all injuries reported, according to a recent study published in the journal Pediatrics. However, concussion rates were significantly lower in cheerleading than in all other high school sports combined.
"These findings… demonstrate that although cheerleading is relatively safe overall, when injuries do occur, they may be more severe," said lead author Dustin Currie, a researcher and doctoral student at the Colorado School of Public Health at CU Anschutz. "Prevention efforts should focus on activities placing cheerleaders at risk for severe injuries."
Cheerleading ranks 18th out of 22 high school sports studied in terms of injury rate. Of all the sports studied, cheerleading ranked second (behind gymnastics) in the proportion of injuries that resulted in an athlete being benched for at least three weeks or for the entire season. More injuries occurred during cheerleading competition and practice than during performances.
The study is the first to examine the injury epidemiology of high school cheerleading compared to other sports, according to a news release from the University of Colorado Anschutz Medical Campus. The data was collected from the National High School Sports-Related Injury Surveillance System, High School RIO (Reporting Information Online).
"Cheerleading's overall injury rate was significantly lower than that of all other sports combined and all other girls sports combined," the study said, relying on information gathered from an average 107 high schools over 5 years.
The most common injuries were concussions at 31.1 percent, ligament sprains at 20.2 percent, muscle strains at 14.2 percent and fractures at 10.3 percent. Surgery was required for 4 percent of the injuries, mostly for fractures and sprains.
Male cheerleaders had significantly higher injury rates at 25 per 18,784 athletic exposures.
Concussion Mostly Likely to Occur During Stunts
The majority of injuries occurred during stunts, often during dismounts.
More than half of all concussions occurred during stunts, with pyramid formations accounting for 16 percent and tumbling representing 9 percent. Most of these concussions were caused by cheerleading coming into contact with each other. Cheerleaders at the base of formations for stunts and pyramids accounted for 46 percent of all injuries, followed by flyers, (36 percent) and spotters (10 percent).
Sources: Pediatrics, American Academy of Pediatrics, University of Colorado Anschutz Medical Campus
+ Learn about ImPACT™ Neurocognitive testing at Bon Secours In Motion. The computer-based program assesses multiple aspects of brain function.