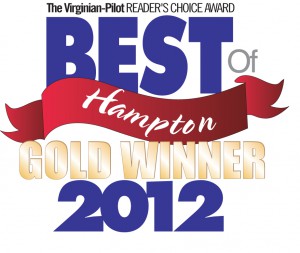 In Motion at Boo Williams Sportsplex
Boo Williams Sportsplex
5 Armistead Pointe Parkway,
Hampton, Virginia 23666
Phone: (757) 224-4601
Fax: (757) 224-4618
View map and get directions.
Hours
Monday-Thursday: 7:30am to 7pm
Friday: 7:30am to 4pm
Appointments available within 24-48 hours.
The Boo Williams Sportsplex at Armistead Pointe Parkway in the heart of Hampton, is a nationally known center for organized age group and scholastic athletics, including national and regional tournament competition. In Motion serves the needs of athletes, and of patients from the community, at its clinic located within the Sportsplex. In Motion Physical Therapy provides a select range of physical therapy and sports rehab programs, delivered by medically directed, experienced staff. We offer appointments within 48 hours.
In Motion Physical Therapy at Boo Williams Sportsplex operates as a department of Mary Immaculate Hospital.
Additional physical therapies or special programs:
Sports Rehab
Worker's Comp
General Orthopedic Rehabilitation for Children, Adults, and Seniors
Vestibular Rehab
Post-concussion Management/Rehab
Insurance Information
We accept most insurance plans and HMO's. Please call to find out if our practice is a provider of your insurance plan. For your convenience, we will be happy to file your insurance claim.
Save time and organize your important health information before you arrive. For your convenience, we provide basic forms, please complete them before your visit and bring them with you to your first appointment.
Staff
Julie Blandin, PT, ATC, CSCS, PRC
Peninsula Program Manager
Sarah Martin, DPT
Clinical Coordinator, Physical Therapist
Rose Schirle, DPT
Physical Therapist
Sarah Ladieu, LPTA
Physical Therapist Assistant
Wyle Maddox, ATC, CSCS, PES, CES, USAW, HSSCS
Manager — Sports Performance, Bon Secours Virginia
Aaron McKissick, MS, CSCS, PES, CES, USAW
Sports Performance Coordinator
Sharon Salsman, RD
Registered Dietician

Eric Pierce, CMT
Massage Therapist